Maybe all of your money goes towards books; maybe your schedule is so hectic that regularly scheduled shifts at a job won't work for you; maybe you need to pay for school yourself or maybe you could just use the extra cash for a treat-yourself-coffee every once in a while. Whatever reason you have, you're looking for a good way to make money that doesn't require a W-9 form. The demand for these kinds of jobs exists, and could definitely benefit from the experience and work ethic of a young adult.
Check out these 10 under the table jobs for when you look in your wallet and cry.
1. Babysitting
Parents everywhere need a way to keep their kids safe and cared for while at their job. As a babysitter, you can provide them this necessary break (for a fee, of course). As a college student, you're likely better suited to watch over a few kids for a number of hours than the usual 14-year-old babysitter parents often hire. "I'm responsible for taking care of (i.e. making them dinner, entertaining them, bringing them to and from activities). I would definitely say it pays well. 100% recommend to students who need more money! The market is certainly there. Parents always need sitter, and you create your own schedule and pay," Temple University sophomore Anna Bywater said. In addition to making money for something as straightforward as child care, you get to hang out with funny kids and can always take the important skills you learn at this job to your next.
2. Renaissance Festival
This job doesn't only cater to history fanatics. Renaissance festivals feature tons of booths and locations that offer a variety of foods and activities for patrons to engage in. Festivals and fairs like these often offer many job opportunities that don't require a W-9 form. You can experience historically themed fun, dress in a wild costume, scream "Huzzah!" without looking insane and get paid a good amount of cash for your time. "I worked at a crepe stand that was known in the fair for the best coffee. I did a little of everything there. The pay was really good for such an easy and entertaining job," Prince George's Community College sophomore Paula Dawn said. If you think this job works for you, try getting in contact with the booth owner or a manager and let them know you're interested in working there.
3. Food Truck
Many colleges and universities with huge campuses tout food trucks on every corner of campus. Many owners of these trucks likely established their brand on campus years ago, and could use the help since students constantly go through the process of enrolling and graduating a few years later. "I worked along side my mother. I would do basic duties: making Slush Puppies, getting popcorn, filling soda drinks, and general clean up and stocking up shelves," former New Hampshire Institute of Technology student Ana Maria said. By working at one of these trucks, you could help a small food service business handle the droves of your hungry classmates, and meet hundreds of students at your very own college.
4. Online Store
If you have a hobby or a craft you like to do in between classes and club meetings, you can probably sell it online. On websites like Etsy and Society6, you can sell your artistic creations, from laptop stickers and t shirts and buttons to entire paintings or even furniture. On Depop, you can sell your old clothes. The website functions like a combination of a high–quality thrift store and Ebay and Instagram. You can take pictures of your clothes, post them on the image sharing interface and sell them for either your fixed or flexible price. On Craigslist, you can sell not only your belongings that you don't want anymore, but also sell or ask for services like moving furniture or yard work. "I wanted to do something where I could produce things on my own time and make money. Sometimes it's hard because you can't just accept or force people to buy your art, it takes a long time and a lot of hard work to build a base of fans or buyers of your work," Pennsylvania Academy of Fine Arts junior and owner of online store, Taking Back Tuesday on Etsy, Ava Haitz said. So, grab a canvas, scavenge through your garage and look for some sellable articles of clothing, or think of some catchy phrases for a line of laptop stickers, because the market for handmade or secondhand items certainly exists.
5. Tutoring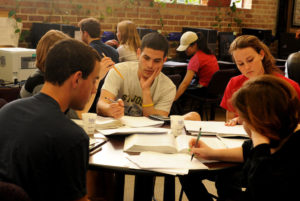 You don't always need to pursue a degree in education to tutor someone on the side. People from all grades and backgrounds often just need some added support in a certain subject or even with a single assignment. If there are any K-12 schools in your college area, you may find possible clients. You can access a tutoring gig through many avenues: tutoring agencies exist where you can accept opportunities for tutoring online, or your college may have a writing center or tutoring department where you can apply to work. You could even just advertise your services on social media and among people you already know. Whether you decide to tutor the basics of reading to a fifth grader or you decide to assist students in your own major, this option can allow you to share your expertise and make a great amount of money per hour.
6. Paid experiments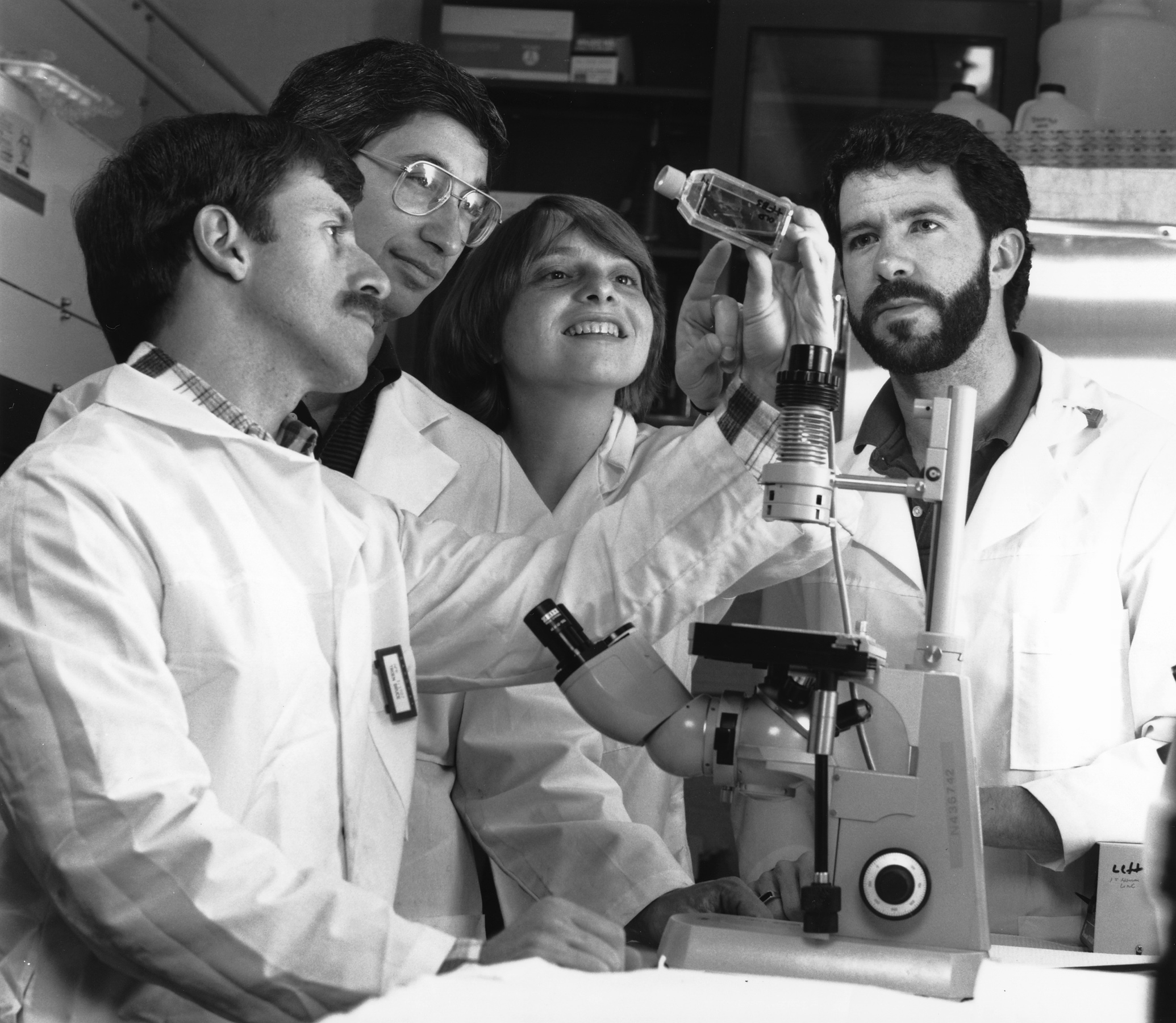 College research experiments in this day and age not only follow strict rules, but pay well for participants. So, you probably won't end up in some kind of ethically nightmarish situation like the Stanford Prison Experiment. Look for the psych or medical department at your school and see if they run paid experiments. You can make between $10 an hour for a brief social science experiment to $300 a night for a sleep experiment. And you can get the sense of fulfillment from assisting in a scientific endeavor. This option might work best for you if you only occasionally want to make some extra money; researchers in need of subjects in your area might be a rare occurrence. But you don't even need scientific experience for something like this. Researchers often just want people in a certain demographic to participate in their study, like women who take birth control or men in a certain age group. You don't have to be a scientist to make money in science.
7. Focus groups
This option poses another simple, easy way to make money relatively quickly. Focus groups basically gather a group of people to answer questions and discuss topics meant for marketing or political research. As with paid experiments, you don't need extensive experience or expertise in the particular subject to become involved. You might just need to be part of a particular group, like young adults, students, makeup enthusiasts or environmentalists. Participants in focus groups have earned between $50 and $125, and sessions usually last between one or two hours. Websites even exist to help you find focus groups that may seek your viewpoint for their research. For a fraction of the time, you could make as much money as a short shift at a regular job would get you, just for simply voicing your individual opinion.
8. Dog walking
Everyone loves dogs, but how would you like to make money off of your love for them? Dog owners, and therefore a market for dog walkers, exist in any given city. This option offers a more consistent way to make a little extra money and a great opportunity to play with cute dogs. Dogs need a regular walking schedule and sometimes owners, often in the city, need help giving their dogs exercise. Owners may also want help feeding their dogs dinner or even teaching them basic skills. You could earn a salary of your and your client's choosing for doing these simple tasks, often between $10 and $30, depending on the duration and frequency of the walks, all while hanging out with a cool dog. Walks can last anywhere between 20 minutes once a day to 40 minute walks twice a day, all depending on the dogs breed, age and health. These walks can fit in between or after classes; and regardless, we can all figure out how to squeeze in the time to hang out with a furry friend.
9. Modeling at your local art school
This option might work for you if you go to a school with, or just live in a city with nearby art programs in need of models, and if you truly feel comfortable with your body. Some modeling for art jobs require nudity, some do not, it all depends on the specific assignment. A lot of backgrounds give you useful experience in modeling for art schools: dance, yoga and many other kinds of exercise experience could make you better equipped to quickly bend into odd positions and remain there for the duration of the class. Schools that emphasize the importance of figure drawing practice may even provide models with a protocol handbook, so models can know what to expect. You don't need to fit conventional beauty standards, you just need dedication and willingness to sit around in weird poses for minutes at a time. Your job focuses on giving students a good example of the human form and how light interacts with it, not really to serve face. Channel your inner Michelangelo's David and give this job a try.
10. Local small restaurant or store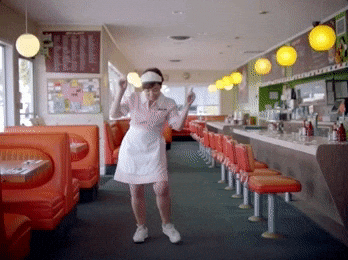 Depending on the size of your college town, small businesses in industries like food service and retail could be plentiful, and are always in need of under the table employees. Ask around at hiring restaurants in the area and see what the working environment looks like. "I waitress at a small diner. We are paid entirely out of the tips staff earns that day. Even a 'bad day' is at least $85 which still puts you at $10.50/hour in cash. I think serving in general is a great way for college students to make money if they are good at it and willing to put in the hours," a junior Social Work Major from Temple University said. This option offers a great opportunity to gain server skills. Working in the food industry, if only for a semester, can give you useful food industry experience and thicker skin (sometimes food service works gets rough). Working as a server also wins you free food on the regular, in addition to regular pay and tips.