Top Credit Cards for Students
The Best Credits Cards for Anyone Clueless About Cash
Written by: Kaitlyn Tang
Everyone knows organizing and understanding finances as one of the most difficult things about "adulting." Once you finally land that first killer internship, part-time job at the university coffee shop or even your first full-time (read: real) job, you need a way to actually spend the money. Arguably the easiest and most convenient alternative to cold hard cash, there exist tens of thousands of different credit cards out there. With so many options, how do you choose the perfect one for your financial needs? Some things to think about your starter credit card include benefits, fees, initial APR and regular APR.
APR stands for the Annual Percentage Rate, the interest rate a bank begins to charge you, multiplied by the amount owed, every day your balance remains unpaid. The Annual part of the APR refers to the percentage divided by 365 days in a year. Say you owe the bank $1,000 and your APR is 14%, 14% divided by 365 equals 0.038%. That means when you have not paid your balance by the specified due date, the bank charges you 0.038% times $1000, plus your outstanding balance, every day until you pay. After the first day, you now owe the bank $1,000.38. As for initial APR, it may come in handy during your first few months of having a credit card and you forget to pay your balance. If your initial APR starts low, paying off your balances late won't harm your bank account as much. Whatever your financial needs, there exist dozens of credit cards out there to satisfy you.
We researched and created a list of the top ten strongest credit card option for college students. Check out our picks.
10. Discover It Chrome for Students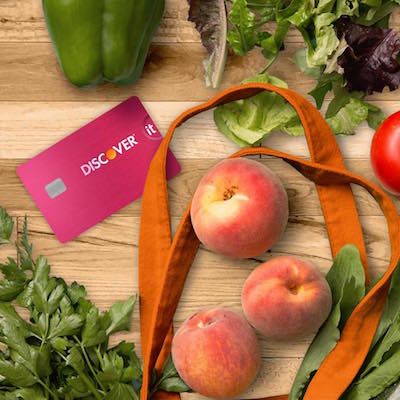 Many people creating their credit scores from the ground up, like students, or others rebuilding their credit scores use Discover cards. Targeting students especially well, the initial APR stays at 0% for the first 6 months of opening the account. For that reason, a 0% initial APR may save your life for the first few months you hiccup and forget to pay your credit card bill. The card also offers a regular APR rate, which starts after the initial APR period ends, in this card's case after your first 6 months of opening the credit card, ranging from 15.24% to 24.24%. The regular APR usually depends on your creditworthiness, which varies based on your possibly existing credit score, income, age and such. "Since this is the first time I had a credit card under my own name, I thought it'd be good to start with a student credit card since it had a low intro APR, the limit isn't that high yet but I figured it'd help me spend responsibly…I'm also concerned about student debt when I graduate so I'm trying to learn to save my money so I can at least have some money set aside when I have to start paying it off," University of California, Irvine senior Andrea Malik said. Benefits also include a Good Grade Reward (a $20 credit given to you each year you have a GPA of 3.0 or higher) and up to 2% cash back.
9. Capital One Quicksilver Cash Rewards Credit Card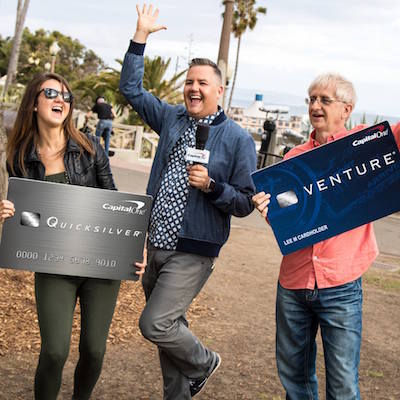 A popular reward among students and those building up their credit scores includes cashback or cash bonuses, versus points for travel, airlines or hotels, all of which students tend not to spend their money on. But this card offers perks that students will actually benefit from. The Capital One Quicksilver gives students 15 months with a 0% intro APR rate, and a regular rate of 15.24% to 25.24%. The bank doesn't charge an annual fee, a fee just for having a credit card, and no foreign transaction fees. If you do travel to Cancun for that Spring Break trip, the bank won't charge an additional fee for every single purchase you make with the card.
As for the cash back aspect, you receive a 1.5% unlimited cash back on purchases every day. If you manage to spend $500 in the first three months, you can also earn a one-time $150 cash bonus. "My dad wanted me to start building credit early so I can 'learn' how to control my spending with even more freedom since it's a credit and not a debit; I've had my debit card since middle school, maybe even elementary school," UCSB junior Peggie Hoi said. Take Hoi's father's advice and start building your credit as soon as possible.
8. Chase Slate Card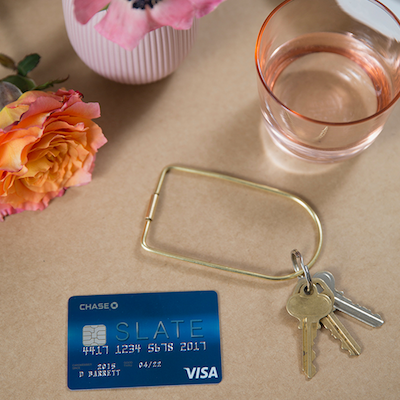 Everyone knows about the Chase Sapphire card (it practically has a cult following), but the Slate fits students just starting to manage their finances far better. With a 0% initial APR for 15 months and no annual fee, the Slate has a low commitment just by opening it. Regular APR will increase to 16.74% to 25.49%, usually depending on your creditworthiness and the prime rate, a nationwide rate based on the country's largest banks, as published in the Wall Street Journal. "I use the Slate card to build a credit score, and it allowed me to have a free credit score at all times," UCSB Brian Wang said. "If you want to see your official credit score you have to audit it, and that lowers your credit score. That's typically only done in order to verify [your credit score], so when you're taking out loans and stuff. But this card gives you a free credit score report, so you can see your updated credit score every month."
Though people mostly use credit cards for purchases, you can also do balance transfers. Let us pretend you have two credit cards, one with a high interest rate and one with a low interest rate. If you have a debt piling up on the credit card with the high interest rate, you can transfer over the balance to the card with the lower interest rate, making paying off the debt a little easier. This transfer often comes at a cost, usually around 3%, but this card's perk includes a $0 intro balance transfer fee for 60 days. And don't stress too much if you forget to pay your bill on time; they still won't raise your APR.
7. Bank of America Travel Rewards Credit Card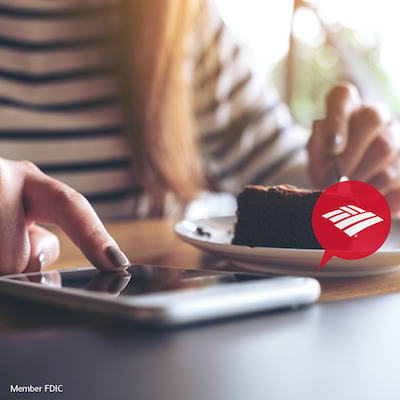 Do you frequently fly home for the holidays or want to study abroad soon? Perhaps this card will attract you the most. With no annual fee and a 0% initial APR for your first 12 billing cycles, which usually last a month or so, the card's benefits don't stop there. For every $1 you spend on purchases everywhere, you earn an unlimited 1.5 points. Depending on the credit card, you can redeem points in various ways. Some credit cards might let you redeem points in cash, but this one lets you redeem it by booking flights, hotels, vacation packages, cruises and other travel-related options. Without any foreign transaction fees, this card may come in handy if you travel often. "I travelled to England this past summer, so I wanted to have something to use while I was there that didn't have conversion fees for using American currency. That was the main attraction of the card. I also needed to have a backup account in case of emergencies while I was out of the country. The travel rewards that I earn that can go towards other trips is a plus as well, " UCLA senior Emily Lentz said. You can also earn 25,000 online bonus points if you spend $1,000 during the first 90 days, and even a 10% customer points bonus on every purchase if you also have an active checking or savings account with Bank of America. After the first year, the APR will increase to 17.24% to 25.24%, relatively low compared to others that start around 29%.
6. Bank of America Cash Rewards for Students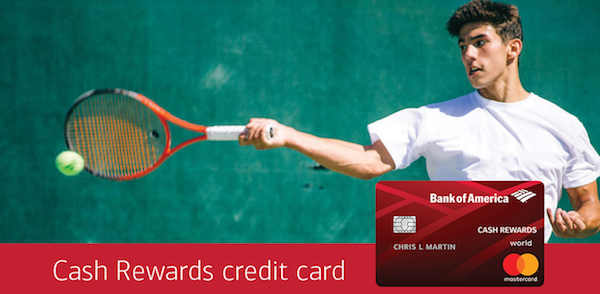 Thankfully credit cards targeting students usually don't require too much from you right off the bat. The benefits for this card really take the cake with 3% cash back on purchases made on gas, online shopping, dining, travel, drugstores and home furnishings, 2% on grocery stores and wholesale clubs (Costco, anyone?) and 1% on everything else. College students mainly only shop in those specified categories: gas, online shopping and grocery stores, so basically you can earn money just by spending some, in a way. "Overall my credit card is a tool I use to help run my side hustle [building bunk beds] and earn cash back especially on gasoline. I pay it off in full every month and make sure it doesn't become a problem," UCSB graduate Steven Tragarz said. This one, like so many others, starts out with a 0% initial APR for the first 12 billing cycles, no annual fee, and a low regular APR starting from 16.24% to 26.24%. Another awesome benefit: you can get $150 online cash bonus if you spend at least $500 in purchases the first 90 days after you open your account. If you major in economics and your textbook costs half that (I think mine did), then that cash bonus should come easily.
5. Discover It Student Cash Back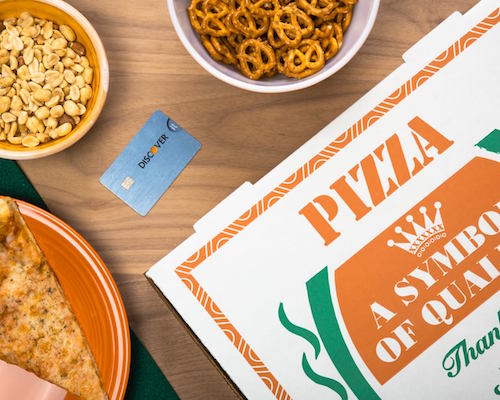 You may find that small restaurants generally don't take Discover cards, but most major stores, like Target, do. The benefits on this card should appeal to us young-ins the most with a Good Grade Reward, a 5% Cash Back Reward on purchases made at gas stations, grocery stores, restaurants, Amazon.com (thank goodness) and others, calculated each financial quarter. Discover also does a great unlimited dollar–for–dollar match for all cash back in your first year. Basically, if you earn a cash back of $100 the first year, the credit card will give you an additional $100. What a deal right? Of course, an initial APR of 0% the first 6 months, no annual fee and a regular APR of 15.24% to 24.24% come with the card, too. "Even though I know [a] majority of college students take out loans, I feel like if my family had to take out a loan to put me through college, we are not as financially secure as I had thought. So even though I have a credit card, I rarely use it and have never once reached half of my credit limit. I am conscious of my spending and try to exhaust all other possibilities before using my credit card," UCLA junior Edward Lee said. Even if you don't spend much money using your credit card, benefits like the cash back on this one will only work to your advantage.
4. Discover It Cash Back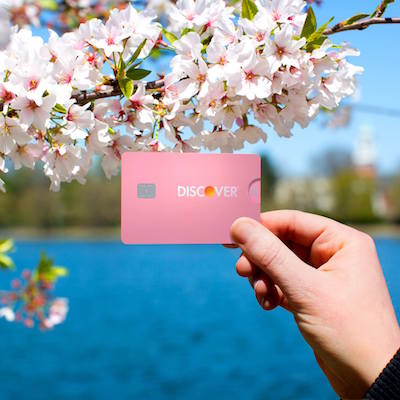 Clearly Discover knows what we need because they offer so many different options. With up to a 5% cash back issued quarterly, a dollar-for-dollar cash back match at the end of the first year and no annual fee, this card offers it all. For any forgetful people, it starts with a 0% APR for the first 14 months, rather than 12, and then increases to 14.24% to 25.24% variable APR. Don't forget that APR only applies to your payment if you miss the deadline to pay, so you won't have to worry about it too much if you pay on time consistently. "My credit card helps me save a few percent on every transaction, which allows me to save money on purchases that I would be making whether or not I had a credit card. My credit card also strengths my credit history, so that I can take out loans for cars, and houses in the future," Mt. San Antonio College fourth year Jason Szeto said. Opening a credit card early in your adult life helps you build up your credit score early. The longer you own a credit card and the more payments you make on time, the higher your credit score will become. I believe that you'll reach over 700, the best kind of score, in no time.
3. Chase Freedom Credit Card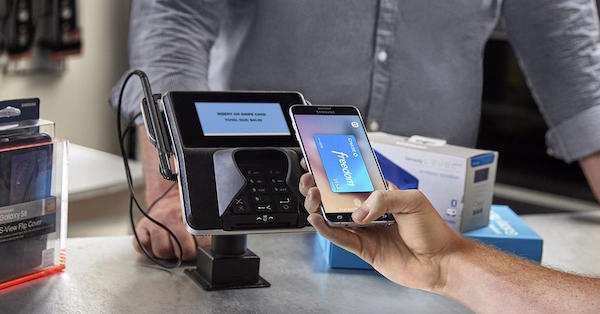 Finally, the bank everyone knows off the topic of their heads: Chase Bank. Anyone who has watched TV or ridden in a car for at least 20 minutes knows that Chase offers some of the most competitive credit cards out there. Though not all of them fit students' financial capabilities, you will definitely want to look into this one. With a 0% intro APR for 15 months, a pretty low regular APR ranging from 16.99% to 25.74% and $0 annual fee, you can't go wrong starting off with a Chase Freedom Credit Card. "A lot of the times, if you mess up once, like forget to pay, and they charge you and it's bad for your credit score, if you call them and explain that it's the first time, and you're a student, they'll usually waive it. Same with if you're getting a cashier's check and there's a fee involved," UCSB senior Teresa Owyang said. Can't really complain about a little leeway for students, right?
2. Wells Fargo Platinum Visa Card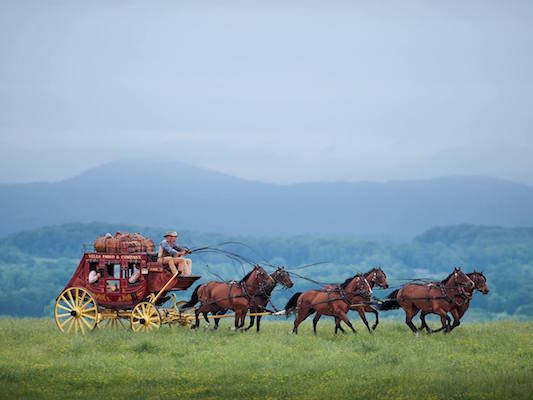 "Oh ho, the Wells Fargo Wagon is-a coming down the street, oh please let it be for me!" Anyone know that song? Well good because this card has awesome benefits. The first 120 days of opening your card your balance transfer has 0% APR. They don't charge an annual fee and have a wonderfully low regular APR of 13.74% to 27.24%, again variable based on creditworthiness and the U.S. Prime Rate. "[My] credit score isn't that worrisome since Wells Fargo has the option of making uatomatic payments of the minimum outstanding fee before the due date, so I'll never have a missed payment anyway," UCSB Peggie Hoi said. Wells Fargo's automated payment service applies to all of its credit cards. As long as you sign up for the automated payment in person, on the phone or on Wells Fargo Online, Wells Fargo will automatically pay your minimum balance from any specified checking or savings account, from any financial institution too, not only with Wells Fargo. The bank doesn't alert you when the automatic payments occur, so make sure you keep an eye on your accounts all the same. They also offer cell phone protection for damage or theft, travel accident insurance and roadside dispatch. In case you end with a flat tire on the way to Santa Barbara (like me once), you can call Wells Fargo to come bail you, instead of your parent.
1. Capital One Savor Credit Card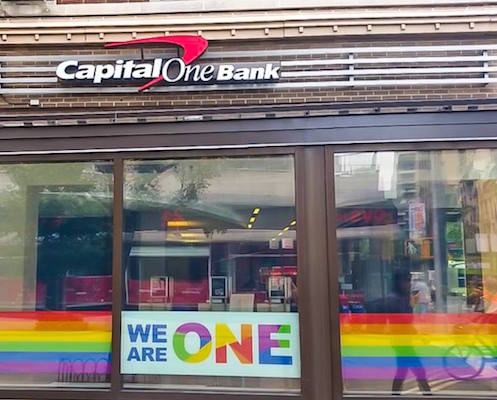 "Does this one give more cash back for food since it's called Savor?" asked my roommate, Amanda. Yes and no, but you can definitely savor the savings this card will give you. The yes part applies to the unlimited 3% on dining and entertainment, 2% on grocery stores and 1% cash back on all purchases. Spending $500 in purchases within the first 3 months will earn a $150 bonus. So if you buy textbooks at the beginning of a semester, you'll reach that easily. It also doesn't have a foreign transaction fee and offers a lovely price protection benefit, so if you find that your favorite new sweater's price went down $20, the card will price match if the sale occurs within 120 days of your initial purchase. Like all the other great all-stars, the Capital One Savor card has a 0% APR the first 15 months, a regular APR of 15.24% to 25.24% and of course, no annual fee. Time to get saving everyone.
Students Credit Card Testimonials
Macey Spensley, University of Iowa
"I realized that graduating soon, I'm going to need to build up credit. I used CollegeVested to research the best student credit cards. And that was the easiest and safest way for me to start building my credit."
Credit Card Articles
Read our latest credit card articles below.