While the trope of the #brokecollegestudent applies to most college student's budget, never has it rung truer than right now. The pandemic has certainly altered our college way of life and especially our finances—you know, like when obtaining that convenient on-campus café job or business internship just doesn't come so easily. We all still have bills to pay, but our sources of income and budgeting habits have changed. With online learning  as our new normal, paying tuition hardly seems fair. But what about those who attend schools out of state? How do these students manage their finances when they live hundreds or even thousands of miles away?
Read on to see how this Berklee School of Music sophomore balances his budget all the way from L.A.
Major: Music Business
Minor: Recording and Production
Age: 21
Year: Sophomore
College: Berklee College of Music
What did your tuition and school fees look like before and after Covid-19?
They didn't change that much, surprisingly. I didn't live on campus before Covid-19, so I didn't have to pay for room and board, but yearly tuition culminates to $22,180. My insurance here in L.A. doesn't translate over to Boston either, so I also had to pay for health insurance. This added to about $1325 per semester. This stayed constant up until this fall semester where I had to pay an extra $1615 because I took an extra class, passing my 16-credit cap.
How did you initially pay for tuition and monthly fees for Berklee?
This one is kind of a long one. I received a scholarship, but the road to get there was a rough one. I actually applied to Berklee straight out of high school and got accepted, but I felt too scared and too broke to move out there. After high school, I was out on my own and I tried supporting myself for the next two years. I tried to put myself through CSULB but had to drop out after one semester because everything became complicated and expensive. However, things turned up in fall 2019.
I put in another application for Berklee for Spring 2020. Turns out that my mentor in high school works closely with an important person within Berklee admissions. They used my audition from two years prior and this person from admissions personally watched my audition tape. He awarded me the Berklee World Scholarship and accepted me for Fall 2019. This pays for my tuition in full for all four years.
Once I moved out there, I stayed with a friend. This saved on rent, but I also took up a job at Which Wich where I put in about 25-35 hours a week on top of being a full-time student. It was hard work, but worth it to attend my dream school.
How did this change after Covid-19?
Well, for one I had to move back to L.A. Berklee didn't want their students staying on campus if they could help it. I previously had a job at Disney but it closed during the pandemic, so I had to go job-hunting. I ended up working at Walmart in April full-time. Then I switched jobs to the sorting center at Amazon when school started again. I needed more flexible hours to balance the remote learning thing. I kept my Berklee World Scholarship, so I'm glad even in the chaos of the pandemic, that stayed constant.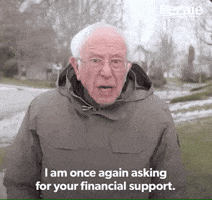 According to UCLA Financial Wellness Graduate Consultant, Alejandra Gamero, many students underestimate the amount of money available to them even outside of scholarships.
"First, look for scholarships and apply to any and every scholarship that you are eligible for! You'd be surprised which ones you receive. Second, take advantage of free resources available to you as a student. There is NO shame in utilizing the resources that your tuition pays for (free food, extra funding, etc). Third, find support to lean on when times get tough. Lastly, remember that you are meant to be where you are and you will make it through," Gamero said.
Many dedicated students like Carlos struggle to balance work and school. Working students maintain an unmatched resiliency, but do not be afraid to reach out to the school, and never underestimate a good support system!
What did your monthly expenses, other than school, look like pre-Covid?
I was living with a friend in Boston for the fall of 2019, but I was planning on moving out eventually. Some friends and I signed a year lease for an apartment we found. I paid a security deposit and the first and last month's rent last fall, which added to $3,000.
I left my car in L.A., so I didn't need to pay for insurance or registration. My brother helped me pay for my phone bill. They were small expenses, but I consider myself lucky that I didn't have to worry about those.
I also had a crazy schedule. If I wasn't at school, then I was at work, so I never cooked. I was working at Which Wich so I had free sandwiches every shift. I still ended up paying around $100 a week for food, though. Let me tell you, Wendy's four-for-four-dollars meals came in clutch.
How do your monthly expenses look like now?
I am currently staying with my friend and his parents here in L.A. However, I'm still paying for that apartment back in Boston. Since the Covid-19 situation has everyone going back home, my roommates in that Boston apartment couldn't find a replacement for me. My share was initially $1,000 a month, but they lowered it to $800 for me because I'm not living there. They also want to lower the price so that they can look for a sublet. It is my biggest expense right now and incredibly stressful considering I'm not even living there, and my name is on the lease. I hope I can go back in the spring if they don't find a replacement.
As far as my food, car, and phone go, all of that is taken care of with my new living situation. I'll occasionally buy myself food or small things, but my biggest expense is my rent.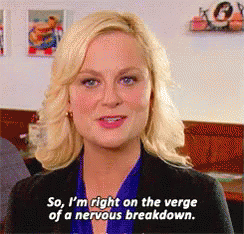 Unfortunately, cases such as these spring up more often than one may realize, especially during the pandemic. Having money tied to a place you cannot live in or managing different jobs presents different levels of stress, which then manifest in different ways.
"In many cases, students are unable to focus on school and their education because they have to work full-time jobs. Since the pandemic, even more students have had to find jobs in order to cover other everyday expenses like rent and food. In extreme cases, sometimes financial stress results in depression, anxiety and even chronic illnesses," Gamero said.
On top of working, is there anything else you do right now that helps you make rent?
Since we can't go out much, I have been spending most of my time at home. I've just been saving my money as much as I can. I'll usually eat my meals at home. Thankfully, I haven't been stress-shopping online, either, like I know most of us in quarantine are.
How did you spend your money last semester?
Saturday, October 24:
I usually sleep through breakfast unless I have a morning class. I've had a hard time regulating my sleeping schedule during the pandemic, which a lot of people can relate to. I'll usually eat at home too, but there were not many ingredients to cook with, so I ate out.
Carl's Jr. – $8.34
Chikfila ~$9.00
Sunday, October 25:
Sunday was a similar story to Saturday. I went to In-N-Out for lunch and planned to eat at home for dinner. My friend and I ended up having to go pick up his parents from the airport and they just wanted something quick. I had dinner with them at Carl's Jr. but they ended up graciously paying for the meal.
In-n-Out ~ $7.80
Carl's Jr. – $0
Monday, October 26:
I didn't spend any money that day. My school schedule is pretty consistent throughout the week. I wake up and maybe have some coffee. In between classes and homework, I will make myself food at home. The fridge usually has more ingredients to make food throughout the week.
Tuesday, October 27:
I had class and work this day. After class, I'll usually head over to the warehouse at Amazon. The Amazon facilities sell food to their workers, so I sometimes buy something during my breaks. Today I bought a sandwich and an iced tea. I normally like to stick to something light and then I'll have dinner at home.
Sandwich and an iced tea – $5.10
Wednesday, October 28:
I usually work from Tuesdays through Fridays, but I didn't have to go to work that day. I just spent the day attending class, catching up on work and producing music. Thankfully, I didn't have to spend any money and just ended up eating at home.
Thursday / Friday, October 29/30:
My Thursday and Friday schedule looked pretty much the same. I had class in the morning and went to work at 3:15 p.m. on both days. During my break on Thursday, I bought a Gatorade and Cheese-Its. On Friday I bought a Brisk Iced tea and Lays potato chips. I also had to pay my monthly rent that day which was a bit stressful. At the end of the day, I would have dinner at home.
Thursday: Gatorade and Cheese-Its ~$2.00
Friday: Brisk Iced-Tea and Lays Potato Chips Original~ $2.00
Paid monthly rent – $800
Spending Breakdowns:
Food: ~$34.24
Gas: $0
School Supplies: $0
Personal care: $0
Rent: $800
Total amount:$834.24
How Does This Influence Your Spending Habits?
I think considering the pandemic and my absurd situation with the rent, I am glad I'm saving money as much as I can. If it wasn't for Covid-19, I would be spending an obscene amount on food in Boston in addition to my monthly rent. I think staying here saves me a lot of money on my second biggest expense. If anything, looking at my spending breakdown makes me realize how much time I spend at the house. I consider it necessary, though. I haven't found the need to take out loans yet, and I want to save money in any way I can.
The Takeaway
Saving money and making sacrifices may hurt right now, but Alejandra assures us of the benefits of learning how to budget and struggle for that money.
"Though managing money can be incredibly stressful, knowing how to manage money, debt and bills is a skill that is necessary for our everyday lives. From everyday budgeting to paying for rent and groceries, to saving for a home and preparing for retirement, understanding money and debt are necessary to successfully navigate life," Gamero said.
For those like Carlos who struggle to save money at every turn, the results will be well worth it!
Normally we think of our 20s to be the experimental and carefree time of our lives, but most never realize just how much millennial and Gen-Z students hustle for their education. In the small insight we have gained into an out-of-state college student's budget paying school expenses during a pandemic, I've captured just one of the millions of stories of college students living through this troubling time.
For extra help on financial literacy and empowerment through financial knowledge, check out Alejandra's and Raylene Hernandez's Instagram page @LatinasTalkDinero!